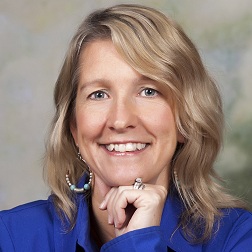 Carol Hayes, LMT, AP, RDS
Licensed Massage Therapist
Maya Abdominal Therapy Practitioner
Regenerative Detox Specialist
. Certified Manual Lymphatic Drainage Practitioner
Carol Hayes, owner, is an Illinois licensed Massage Therapist and Regenerative Detox Specialist. She is a graduate of Elgin Community College Massage Therapy Program where she completed 750 hours of massage education. Carol has received many hours of additional training in Arvigo Maya Abdominal Therapy, Prenatal/Postpartum, and Manual Lymphatic Drainage. Carol is always excited to meet new clients and looks forward to working with you. Please contact her for more information.
Carol has also received 552 hours of training in Nutritional Counseling from Trinity School of Natural Health, along with additional training in nutrition and wellness with Dr. Morse International School of Detoxification
I want to help you feel as good as you possibly can - whether you are healing an injury, scheduling regular sessions as part of your wellness plan, easing the discomforts of pregnancy, enhancing athletic performance, managing an illness or condition, seeking balance, improving alignment, or simply enjoying the healing benefits of touch, I will do all I can to provide you the best care possible while making efforts to contribute to the well-being of all.
My personalized approach to nutrition counseling assures you receive information tailored to your unique needs. I can help cut through the clutter of information that can be overwhelming, scattered and often inaccurate. An initial consultation includes a complete nutrition assessment identifying unique nutrition needs and a personalized plan is recommended with specific goals. My goal is to combine the nutrition science with the art of living – emphasizing lifestyle changes that you can live with.
Click here for testimonials from my clients.
Click here for more information about my independent partners.