Investing in massage is an investment in your health. Massage goes far beyond helping you to relax. Though massage can help relax and de-stress you, it can also improve circulation, lower blood pressure, improve flexibility and help you to focus better. Regular massage sessions can help improve overall health in mind and body. See what other clients say about the services they received!
I help individuals just like you regenerate their cellular health through detoxification, which in turn improves their overall constitution. When you work with me, I'll equip you with the necessary knowledge required to improve your well-being and to rid your body of dis-eases.
ARE YOU READY TO STOP TREATING THE SYMPTOMS, AND FINALLY GET TO THE ROOT CAUSE OF YOUR AILMENTS?
---
Price List
Swedish/Relaxation Massage
60 minutes $75 /
90 minutes $100
CBD Massage
60 minutes $85 /
90 minutes $110
Arvigo® Technique of Maya Massage for Pregnancy
60 minutes $80 / 90 minutes $100
Arvigo® Technique of Maya Abdominal Therapy
Initial session $125
Follow-up Sessions $90
In-home massage 60 Minutes
$150
Manual Lymphatic Drainage
30 minutes $40
45 minutes $60
60 minutes $75
Nutrition Services
Health Intake Consultation - $125 - Full gland and organ assessment, assessing kidney function, pH of urine and saliva, and nutritional education Follow up - $50
Call about our Cleanse packages which include nutrition counseling, lymphatic massage and foot soaks! (224) 484-0897
ADD-ONS
Castor Oil Packs Add-on $20
Hot Stones $10
Aromatherapy $10
Dry Brushing $10
Vaginal Steam 30 Minutes $35 Package of 3 $75
Vaginal Steam with massage 60 Minutes $85
Cupping $10
Foot Bath $10
Click here to see massage packages. CLICK ON BUY GIFT CERTIFICATE ON HOME PAGE TO SEE PACKAGES ON SALE! SEE HOME PAGE
For questions related to your massage, see the Frequently Asked Questions page.
Cancellation Policy
Your appointment time is reserved specifically for you. A late cancellation or missed visit leaves a vacancy in the practitioner's schedule that could have been filled by another client. As such, we require 12 hours notice for any cancellations or changes to your appointment. Clients who provide less than 12 hours notice, or miss their appointment, will be charged a cancellation fee.
$35 cancellation fee
No shows will pay full price of the massage booked
160 N. Western Avenue
Carpentersville, IL 60110
(224)484-0897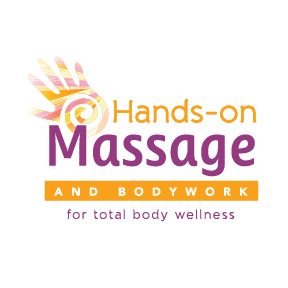 | Service/Product | Rate | |
| --- | --- | --- |
| Arvigo Maya Abdominal Massage | $80 | / 60 minutes |
| Hot Stone Therapy | $80 | / 60 minutes |
| Infant Massage Instruction | $35 | / 60 minutes |
| Massage | $65 | / 60 minutes |