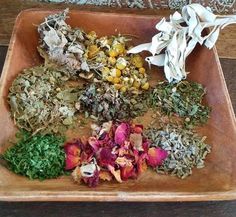 Here at Hands On Massage & Bodywork we proudly offer the vaginal steam bath as a stand alone treatment or in conjunction with The Arvigo techniques of Mayan Abdominal Therapy. The steam session is included with your Arvigo® session or $35 as a stand alone session. Package of 3 steams available for $75.
The vaginal steam bath is actually eons old and is seen in almost every indigenous culture and many mostly Eastern cultures as a common and routine ritual for women's health. It is commonly used in almost all of the Caribbean, Mexico, Belize and Guatemala and in each region of the globe the native plants and flowers are used for their soothing, energizing and even antiviral/antibacterial properties.
The vaginal steam bath is used for just about everything is used to promote and healing and rejuvenation for just about any woman's reproductive health ailment. It may reduce stress, regulate the menstrual cycle, improve fertility sooth and shrink hemorrhoids, alleviate painful menstrual cramps and even help with bladder and vaginal infections with regular practice and use.
After Birth use: In many regions women put the steam baths to use after giving birth, it is part of the traditional remedy to get back energy health and pelvic tone after birth. In Haiti for instance women are instructed to do a vaginal steam with herbs everyday for 2 weeks after birth to tone and heal the pelvic floor and completely clear the uterine lining. For this reason, we recommend all women consider a series of vaginal steams after a miscarriage or D&C. It only makes sense to begin to signal the female body its time to move into another cycle or life.
It is used regularly to soften scars associated with childbirth or pelvic surgery in the perineum.
Pelvic tone for all women; Because the steam and herbs healing properties bring blood flow, circulation and nourishment to the pelvic floor and perineum, it makes sense to assume the pelvic rejuvenating results are amazing with regular use. We have seen improvement in pelvic organ prolapsed and toning of the muscles of the perineum.
For any and all women and any cycle of life to just stay healthy as a routine monthly routine, like getting your hair colored or styled on a regular basis this provides health from the inside out.
How we do The Steam here: We use a custom made seat made for the purpose of steaming. The steamer holds a small cup of water which is heated with a cup of herbs we choose for you. You sit over the cup of steaming water and herbs. You are covered at all times in your private room with mediation music.
You may choose to do the steam session only, as part of an Arvigo® massage session or along with a regular massage.
Contact me if you would like more information