Enjoy your massage on our new gemstone heating pads with infrared heating system
Each mat comes with 154 round pieces of jade and tourmaline held in place with a mesh lining that increases the flexibility. Relax as the stones release high levels of far infrared and negative ions. These natural therapies will help elevate your wellness levels to temporarily boost your circulatory system.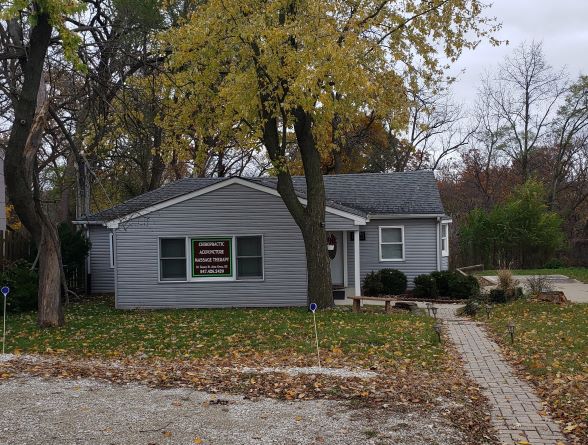 Carol Hayes
Holistic Health Coach
Regenerative Detox Specialist
Massage Therapist
Arvigo Maya Abdominal Massage Therapist
The Hands On Massage & Bodywork approach is aimed to inspire, educate and empower those who want to take responsibility for their health in mind, body, and spirit.
With over 10 years experience in the massage and nutrition industry you are sure to find a relaxing escape to heal and rejuvenate your body, mind and spirit.
Offering practical solutions to common problems -
chronic inflammation, congestion, frequent colds, sinus infections, memory loss, UTI's, eczema, psoriasis, acne, weight, ear infections, cellulite, parasites, constipation, muscle pain, stress to name a few.
Are you ready to take the next step in your health?
---
The services I offer are:
Swedish Massage: One of the most commonly taught and well-known massage techniques, Swedish massage is a vigorous system of treatment designed to energize the body by stimulating circulation. Five basic strokes, all flowing toward the heart, are used to manipulate the soft tissues of the body. The many benefits of Swedish massage may include generalized relaxation, dissolution of scar tissue adhesions, and improved circulation, which may speed healing and reduce swelling from injury.
Prenatal Massage/Postpartum Massage: A combination of massage techniques adapted to the specific needs of pregnant mothers. Special positioning and cushions are used for optimum comfort.
Pregnancy massage is a wonderful complement to your prenatal and postnatal wellness. The sensory experience brings greater awareness to your body and your baby, enhancing your pregnancy and birth experience. Pregnancy massage reduces stress; promotes relaxation; relieves muscle pain in the hips, back, neck, and legs; helps reduce edema; and improves labor outcomes. Beyond birth, postpartum massage helps restore the abdomen and weight bearing muscles and joints. Massage in the postpartum period helps bring the body into its pre-pregnancy alignment. A massage within the first week of postpartum feels wonderful. It flushes lactic acid out of the tissues, relieving sore and achy muscles.
Arvigo® Technique of Maya Abdominal Therapy: Maya Abdominal Massage Technique is well suited to assist in the relief and healing of heartburn, constipation, IBS and other digestive problems. This technique is also perfect for women who have irregular cycles, endometriosis, fibroids, PCOS, menopausal or other hormone fluctuations and infertility. Other issues that may be relieved are headaches, backaches, and lymphatic stagnicity.
Maya Abdominal Therapy® for Pregnancy:
A MORE COMFORTABLE AND
BALANCED PREGNANCY
Arvigo® Therapy supports the physical changes experienced by women during pregnancy. As the baby and uterus grow, additional strain is put on the uterine and pelvic ligaments and pelvic floor muscles. With regular massage, the uterus stays well-positioned, receives good blood supply, and grows strong and resilient.
Arvigo® Therapy normalizes pelvic alignment allowing the uterus to guide itself to optimal positioning in the pelvis.
Digestion and respiration during pregnancy are also improved.
Arvigo® practitioners around the world have repeatedly found that their clients experience significantly shorter
and easier labors. Midwifery-based practices that have integrated Arvigo® Therapy into their care have reported positive differences in birth outcomes as evidenced by more efficient contractions and shorter labors.
It is advisable to begin working with your Arvigo® practitioner as soon as possible to provide you and your baby with the maximum benefits these sessions can offer you. Ideally you would schedule six to nine pre-natal sessions and a six week post partum session as well.
Vaginal Steam Bath: The vaginal steam bath is actually eons old and is seen in almost every indigenous culture and many mostly Eastern cultures as a common and routine ritual for women's health. It is commonly used in almost all of the Caribbean, Mexico, Belize and Guatemala and in each region of the globe the native plants and flowers are used for their soothing, energizing and even antiviral/antibacterial properties.
The vaginal steam bath is used for just about everything is used to promote and healing and rejuvenation for just about any woman's reproductive health ailment. It may reduce stress, regulate the menstrual cycle, improve fertility sooth and shrink hemorrhoids, alleviate painful menstrual cramps and even help with bladder and vaginal infections with regular practice and use.
Manual Lymphatic Drainage:
The benefits of Lymphatic Drainage Massage include:
enhances immune function
decongest all lymphatic pathways
improves nutrition to the tissues,
increases tissue metabolism
promotes elimination functions,
helps remove toxins
reduces edema or tissue fluid retention,
establishes fluid balance
stimulates pain-inhibitory reflexes,
reduces pain
induces deep relaxation.
Nutrition Services
Your Health Package includes everything you need to heal from any disease! I will be able to pinpoint the exact cause of all your health issues and identify all the organs, systems, and glands of your body that are currently weak, obstructed, acidic, or toxic, and how we can fix these issues to turn your health completely around!
---
160 N. Western Avenue Carpentersville, IL 60110
(224) 484-0897
www.facebook.com/Handsonmbw
We accept, cash, check or credit card