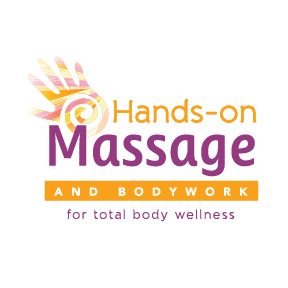 Massage and Holistic Health for Women
Black Friday Only! Buy one gift certificate, get one free!
Small Business Saturday, November 28 and Sunday, November 29 - Buy
two gift certificates, get one free! These specials are online only.
Massage Therapy is one of the oldest, most simple forms of therapy. It is a combination of stroking, pressing, and kneading different regions of the body in order to alleviate pain, relax, stimulate and tone the body. It helps to stimulate blood circulation and assists the lymphatic system by improving the elimination of waste throughout the body.
As a regular part of your nutrition and wellness program, it's important for all women, men, and even teenagers to make time for their bodies. How you take care of your body, mind & soul, is how you will feel everyday of your life.
The therapies I offer are:
Swedish Massage: One of the most commonly taught and well-known massage techniques, Swedish massage is a vigorous system of treatment designed to energize the body by stimulating circulation. Five basic strokes, all flowing toward the heart, are used to manipulate the soft tissues of the body. The many benefits of Swedish massage may include generalized relaxation, dissolution of scar tissue adhesions, and improved circulation, which may speed healing and reduce swelling from injury.
Prenatal Massage: A combination of massage techniques adapted to the specific needs of pregnant mothers. Special positioning and cushions are used for optimum comfort.
Pregnancy massage is a wonderful complement to your prenatal and postnatal wellness. The sensory experience brings greater awareness to your body and your baby, enhancing your pregnancy and birth experience. Pregnancy massage reduces stress; promotes relaxation; relieves muscle pain in the hips, back, neck, and legs; helps reduce edema; and improves labor outcomes. Beyond birth, postpartum massage helps restore the abdomen and weight bearing muscles and joints.
Postpartum Massage: Massage in the postpartum period helps bring the body into its pre-pregnancy alignment. A massage within the first week of postpartum feels wonderful. It flushes lactic acid out of the tissues, relieving sore and achy muscles.
Infant & Newborn Massage Instruction: Aids in bonding process between parent and child; increases communication skills through touch; alleviates digestive discomfort (colic); supports the growth of nerve pathways; enhances sleep.
Fertility Massage: Fertility massage may help increase fertility and reproductive health by putting the reproductive organs into proper alignment as well as increase blood flow. It's a form of massage that works directly with the abdomen of women and often times called Mayan abdominal massage, and therapists who work with this particular massage technique also claim that it helps to break up adhesions from endometriosis.
Sports Massage: Sports massage focuses on muscles relevant to the event. For athletes who train continuously, the goal is to enhance endurance, lessen the chance of injury and shorten the time needed to recover from an event.Sports Massage may utilize a variety of techniques such as classical Swedish Massage, trigger point therapy, and hydrotherapy. Prior to an athletic event, Sports Massage may be used with stretching in order to help athletes to loosen, warm and prepare their muscles so that their performance and endurance might be enhanced. Following an athletic event, Sports Massage may be used to relieve pain, prevent stiffness, and return the muscles back to their normal state. Sports Massage may also be used for injury rehabilitation.
Hot Stone Massage: Hot Stone Massage is a style of massage therapy in which water-treated stones are placed at specific sites on the client's body to promote relaxation and to help open up the merdians or pain pathways. Muscles are pretreated with the heated stones to allow the therapist to more easily perform deep tissue manipulations. Cool stones are sometimes used alternately with hot stones.
Thai Massage: A type of massage in Thai style that involves stretching and deep body massage. This form of bodywork is usually performed on the floor, and the client wears comfortable clothes that allow for movement. No oils are used in this Thai massage. It is known in Thailand as "Nuat Phaen Boran" (นวดแผนโบราณ), literally, the ancient-manner massage.
Nutritional Counseling: I believe the root cause of almost all illness can be found in the diet. We live in a pretty toxic world. Lack of proper nutrition leads to stress, and stress leads to illness. Enzyme therapy is the art and science of using nutrition to maintain homeostasis and health in the body. It works with the body's innate intelligence to bring the body to optimal health using whole foods that contain protein, carbohydrates, fats, vitamins, minerals, and enzymes, rather than trying to manipulate it by using chemical compounds that produce side effects.
Food enzymes are a natural and important component in our food supply, yet they are systematically removed to extend shelf-life. While shelf-life is necessary in our modern society, enzymes must be replaced, just as vitamins and minerals are. For example, when milk is pasteurized it depletes the vitamin A and D content as well as enzymes. The vitamins are added back in, but the enzymes are not. Enzymes are the construction workers of the body. Protein, carbohydrates, fats, vitamins, and minerals are simply the building materials.
During your nutritional consultation, I will teach you how to identify where your nutritional stressors are and how to restore balance to your health.
647 S. 8th Street (Inside Radiant Heart Yoga studio)
West Dundee, IL 60118
(224) 484-0897
www.facebook.com/Handsonmbw
We accept, cash, check or credit card
Check out this month's specials!!