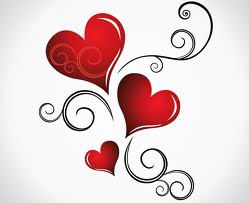 Valentine's Day is February 14th! It's not too early to purchase a massage gift certificate! Give the gift of wellness. Give the gift of massage. Looking for the perfect gift? Consider a Hands On Massage & Bodywork gift certificate. There are so many health and wellness benefits to getting a massage - stress relief, insomnia, muscle pain...to name a few. It's also the perfect gift for relaxation - whatever the occasion.
$10 off if you purchase a gift certificate before February 11, 2017. A one hour massage is normally $65 - $55 until February 11. If you prefer a 90 minute massage, $85 until February 11, normally $95. Gift Certificates can be purchased by calling (224) 484-0897 or email handsonmbw@gmail.com
Valentine's Day Massage Gift Certificates need not be used on Valentine's Day.
This year we are also offering couples' massage during the whole month of February on Fridays, Saturdays and Sundays! Share some quality time this Valentines day with someone special at Hands On Massage & Bodywork in West Dundee or Freed Spirit Wellness in Elgin. Indulge with your spouse, partner, lover, family member, sister or best friend, it's all up to you. Massage could just very well be the ultimate gift to give to your loved one on this Valentine's Day! The benefits seem endless!
Call Hands On Massage & Bodywork at (224) 402-5400 or email me at handsonmbw@gmail.com to schedule your couples' massage. Let us know if you have any questions.
HAPPY VALENTINE'S DAY!